What is Tarabezah
Tarabezah is an application that helps its users to find suitable hangout places and reserve their table. The mobile app helps its users to search for a restaurant, lounge and a café from wide choices and instantly reserving a table. Moreover, it is user friendly, up to date, has a variety of places, socially aware and satisfy customer demands.
A Tarabezah user can benefit from the app by earning promotions when reserving. Each venue that collaborates with the Tarabezah app will offer a Tarabezah user a certain percentage of promotion on their order. Our application and its service is presently available in Amman, Jordan. However, we are aiming to expand to the rest of the Middle East.
---
READ MORE
1

Pick your categories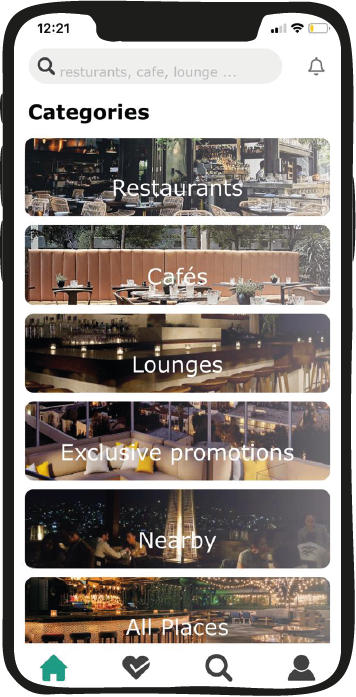 2

Check place Info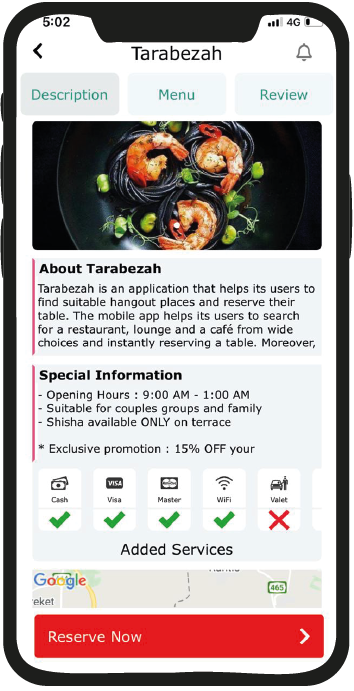 3

Fill reservation details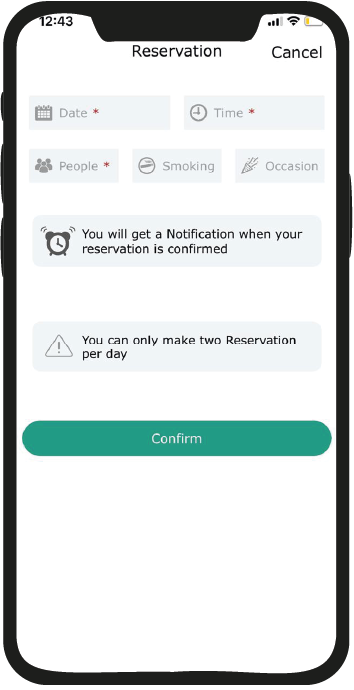 4

Check reservations status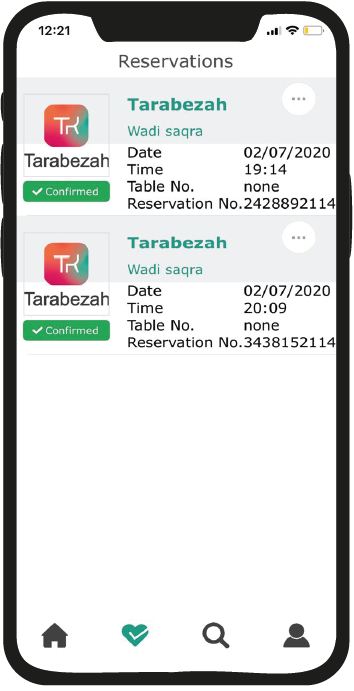 User Friendly
A user friendly App that helps you reserve your dining table in any restaurant, café and lounge that suits you in less than a minute.
Exclusive Promotions
Providing you with promotional offers all year long for all restaurants, cafés and lounges available in the Application.
Easy Reservations
Possibility of confirmation or cancellation of your reservation.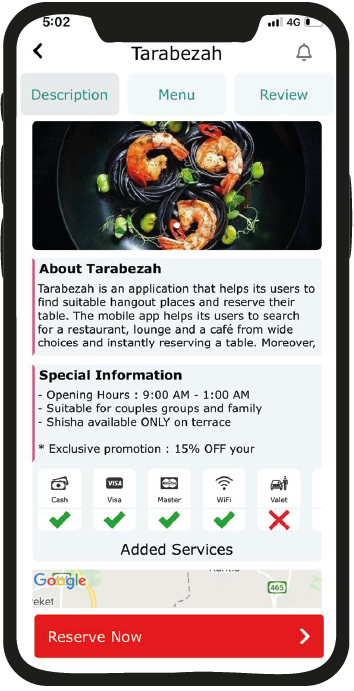 Media Sharing
Providing you with photos for our dining tables.
Customized for You
Choose your table area (smoking or non-smoking) and you can also choose an occasion before reserving (Birthday, Anniversary).
© All Riacghts Reserved 2023 - Tarabeza